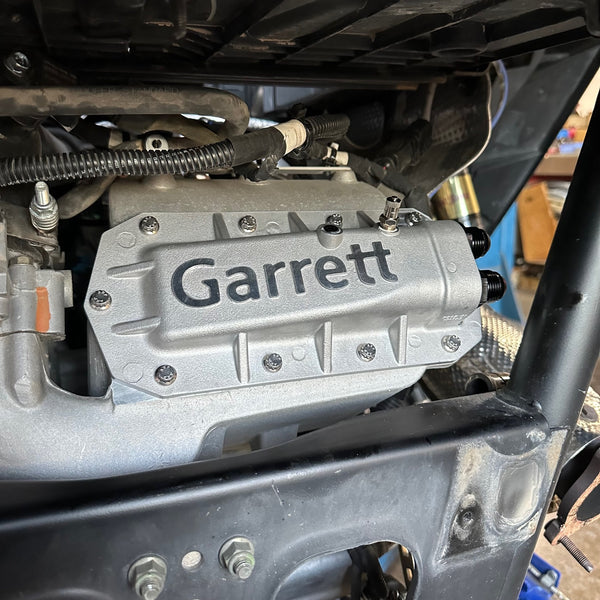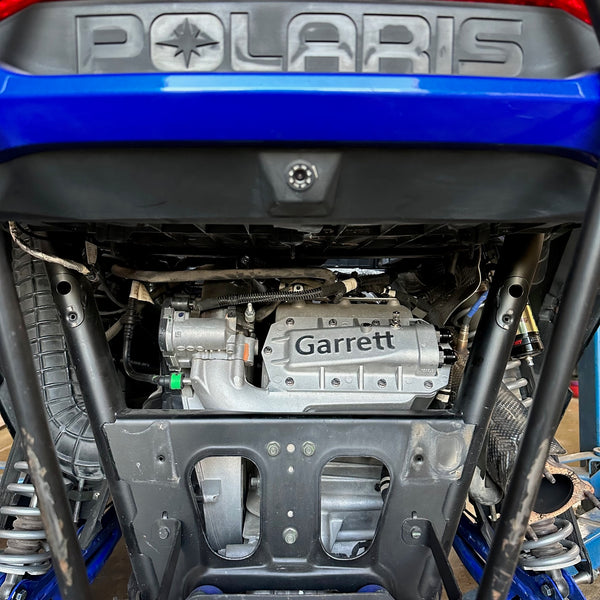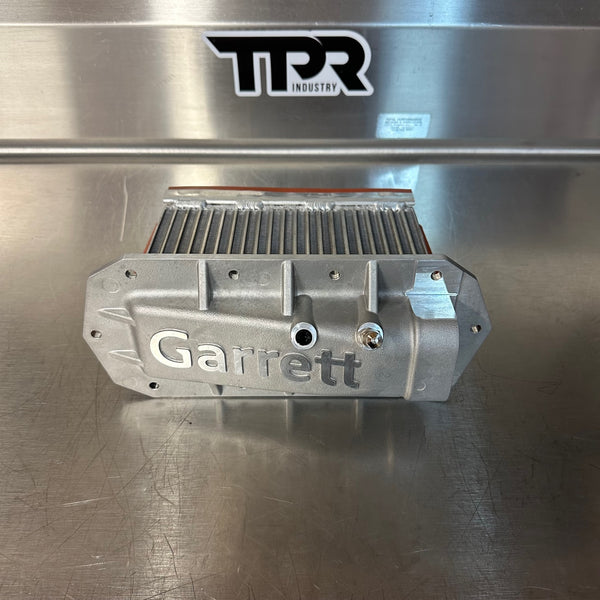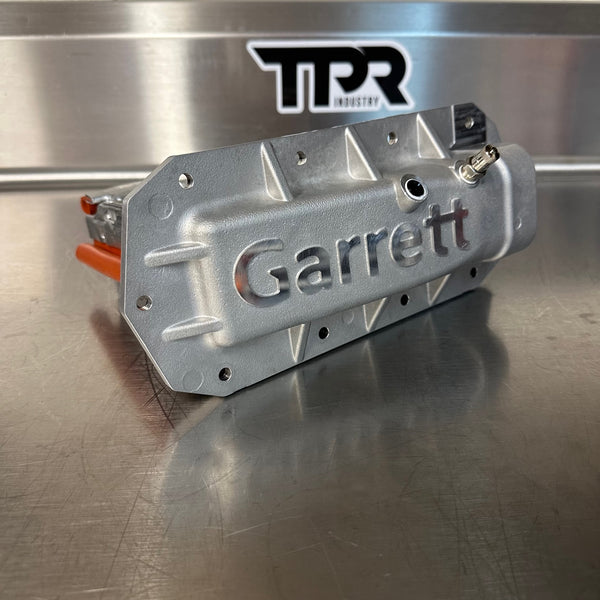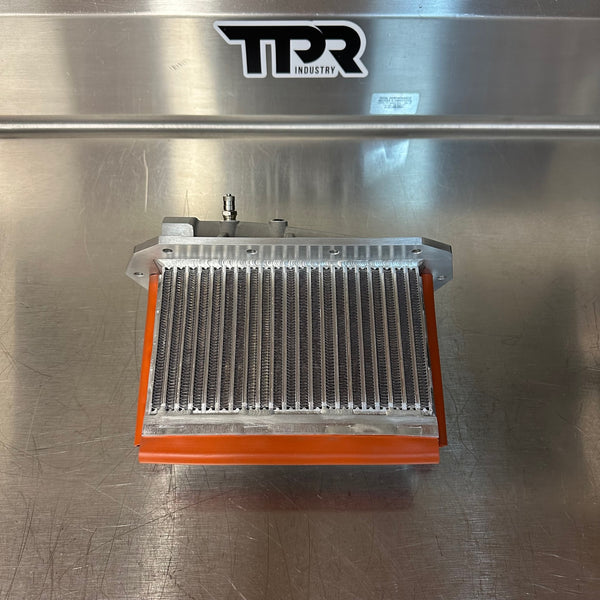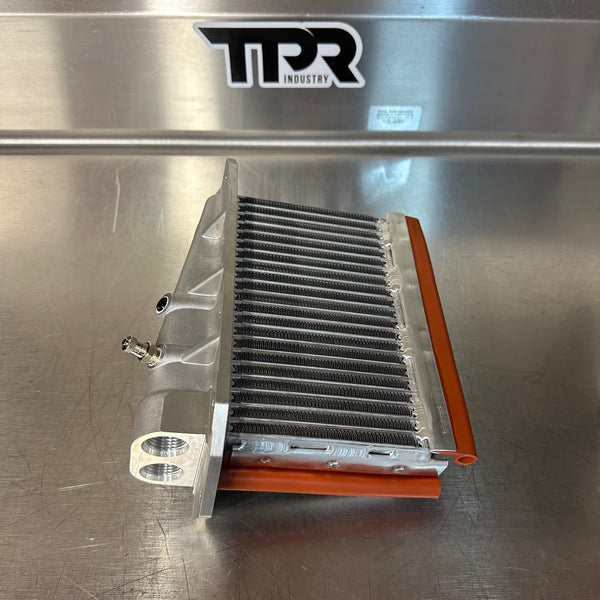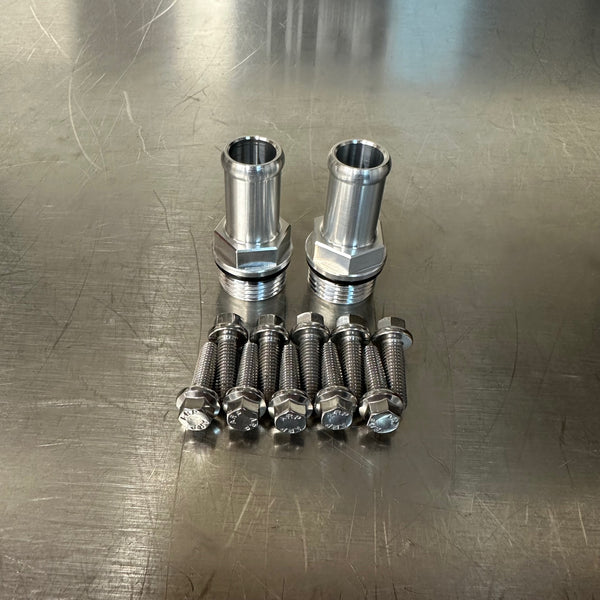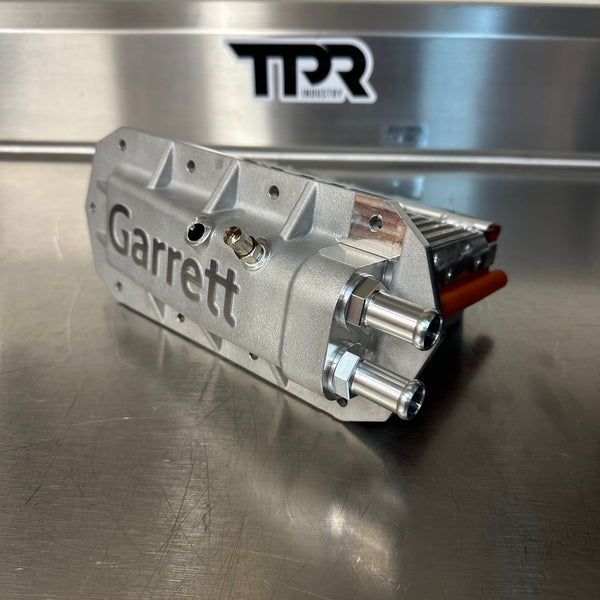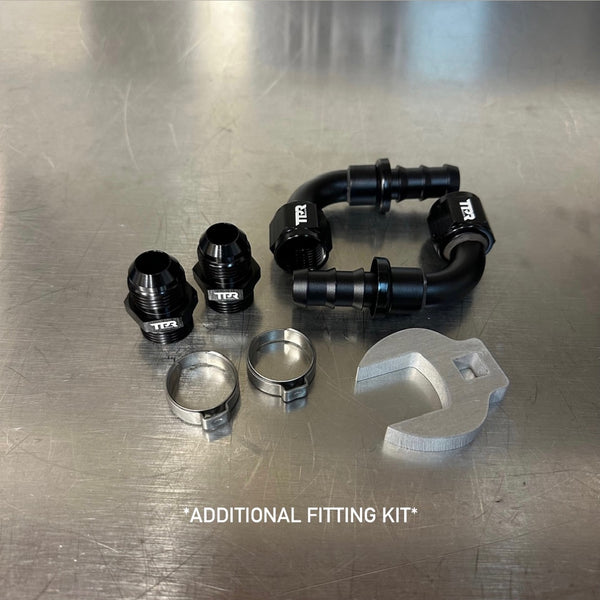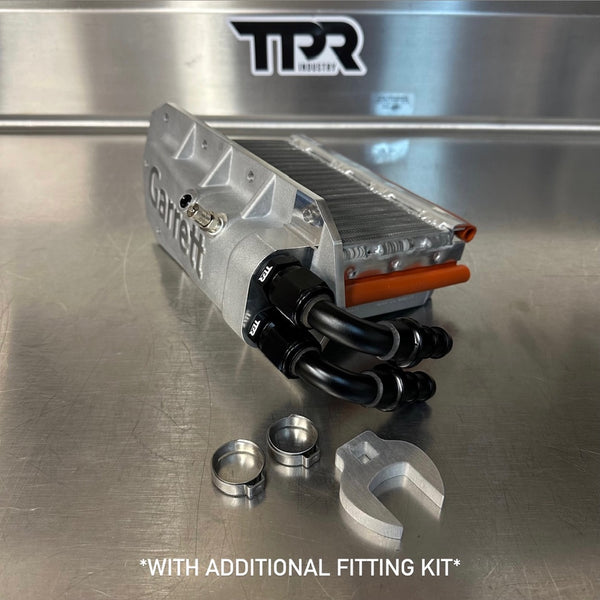 Garrett Charge Cooler for RZR Turbo models - 
Working closely with Garrett's cooling engineers, with hours of CFD flow simulation, we were able to target the highest velocity areas in the plenum to maximize water distribution throughout the core. We also targeted to get the most uniform flow distribution as possible on the coolant side. The Garrett RZR charge cooler from TPR is unique in several ways:

- Vertical flow core design with tank on top, not inside the plenum for maximum core surface area.
- Tank on top increases coolant capacity for better cooling and less chance of heat soak.
- OE cooler has great heat transfer performance, but is highly prone to failure. The Garrett charge cooler maintains the OE level heat transfer performance but with a much stronger design for improved durability. Other aftermarket products do not maintain OE heat transfer performance levels.
- Offset fin on both water and air sides of the core for rapid heat transfer.
- Includes ARP stainless steel fasteners 
- Features -10 AN ORB ports, includes fittings to install with factory hoses or aftermarket -10 AN lines.
- Designed with accessible air bleed valve for easy coolant bleeding, 1/8 NPT port installed for coolant temp data logging.
- Drop in installation, no modifications required, all necessary hardware included. Includes seals between the cooler and the air plenum on all 3 sides of the cooler to prevent charge air from bypassing around the core. Other aftermarket options do not offer gaskets.
1 Year Warranty Backed By Garrett Motion
Kit comes standard with:
ARP stainless bolts
(2) push on fittings for stock hose
(1) schrader valve installed
(1) 1/8" pipe plug installed
Additional fitting kit includes:
(2) 90º -10 push lock fittings
(2) -10 AN fittings
(2) soft pinch clamps
(1) crows foot wrench
*Additional fitting kit works with stock coolant lines*
Fits Polaris RZR models -
XPTurbo
XPTurbo S
Pro XP
Turbo R