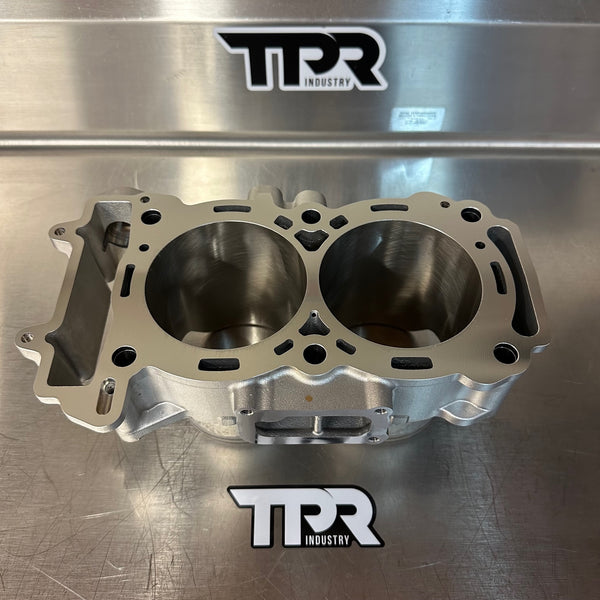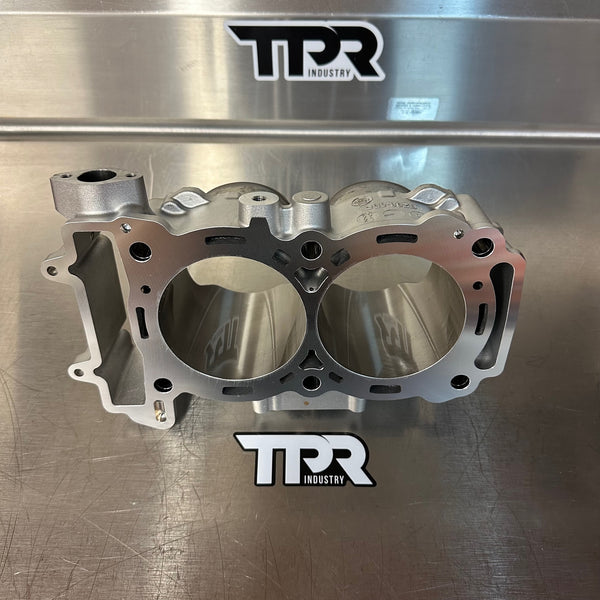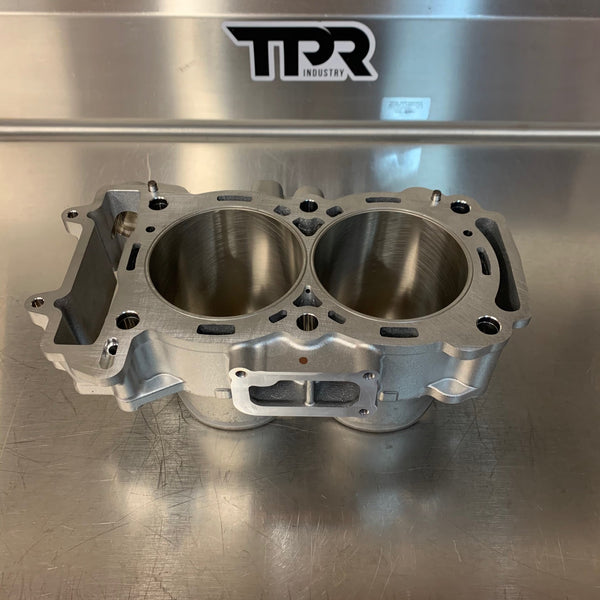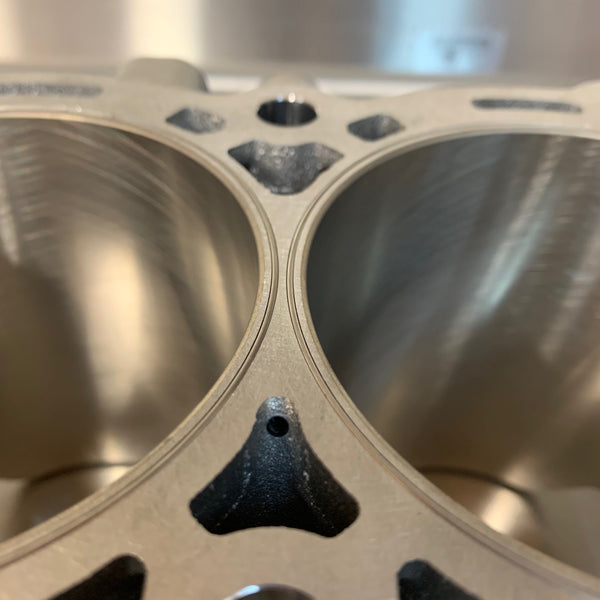 N/A XP1000 closed deck cylinder 
We start with a new XPT cylinder and perform all necessary modifications to duplicate XP cylinder dimensions.
XP vs XPT cylinder
There's a lot of confusion over the differences in a XP and XPT cylinder assembly. They are definitely not interchangeable without a few modifications, which we perform all of in house. The two primary differences are XPT cylinders are closed deck for better cylinder support and gasket sealing, and the other is the overall thickness of the captured portion of the jug. XPT cylinders are .032" thicker on the captured portion than XP cylinders. This means the piston will be .032" further down from the deck if you use a XPT cylinder on a XP motor. We have found by using a stock XPT cylinder on a XP motor the cam timing will also be significantly off due to the the chain being tighter even when using XPT chain guides.
This Cylinder Fits -

N/A XP1000 engine platforms (non-turbo)
For XPT Turbo models use part number TPR018.