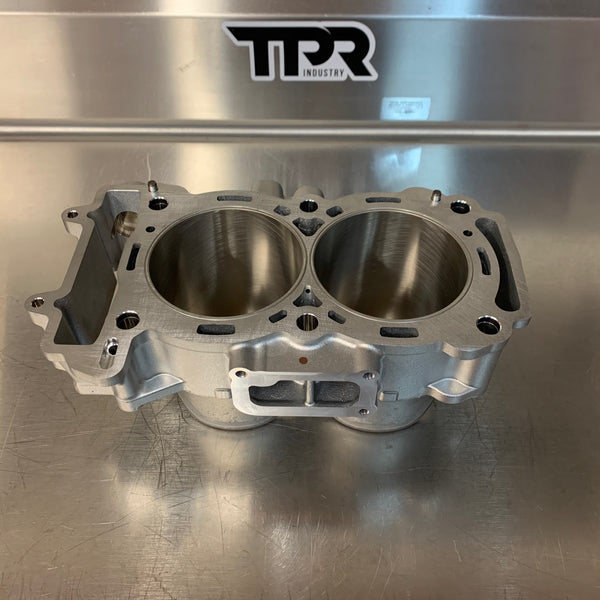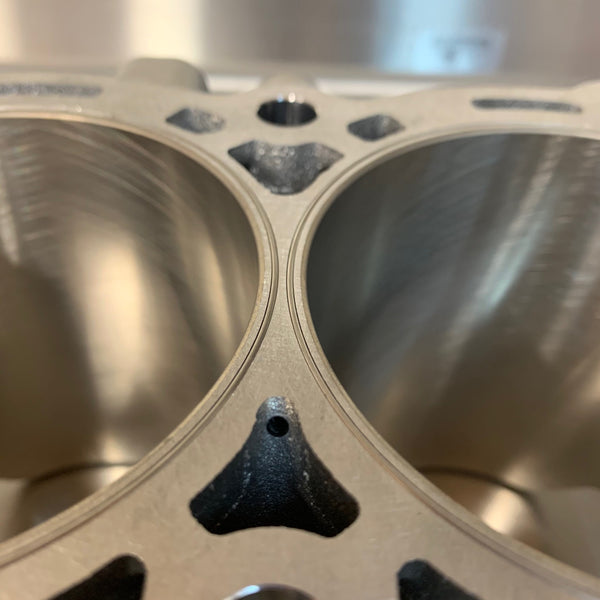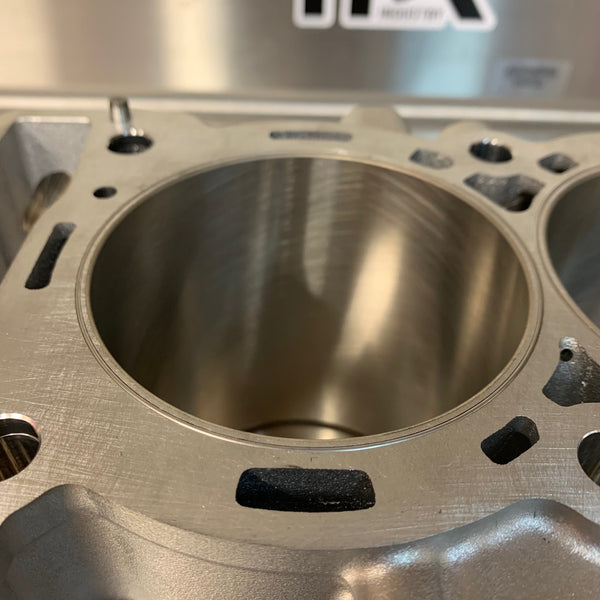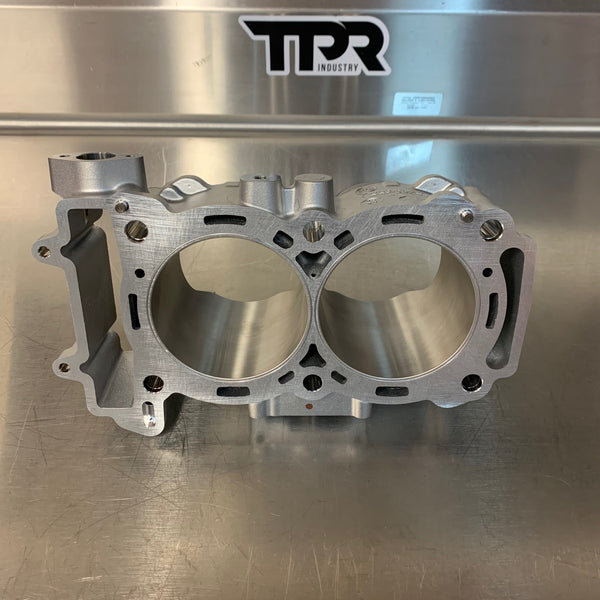 TPR Polaris XPT O-ringed cylinder 
Using an O-ringed cylinder will increase your head gaskets sealing ability by over 40%. It is recommended using this set up for applications running 24lbs of boost or more.

What's included-
New 93mm bore Polaris XPT cylinder assembly with .041" Stainless Steel wire installed
We recommend using a factory Polaris XPT head gasket & ARP head studs for best results.
All work to this part is performed in house at TPR.
*No core is required*
Fits -
Polaris RZR Turbo, Pro XP & Turbo R engine platforms.