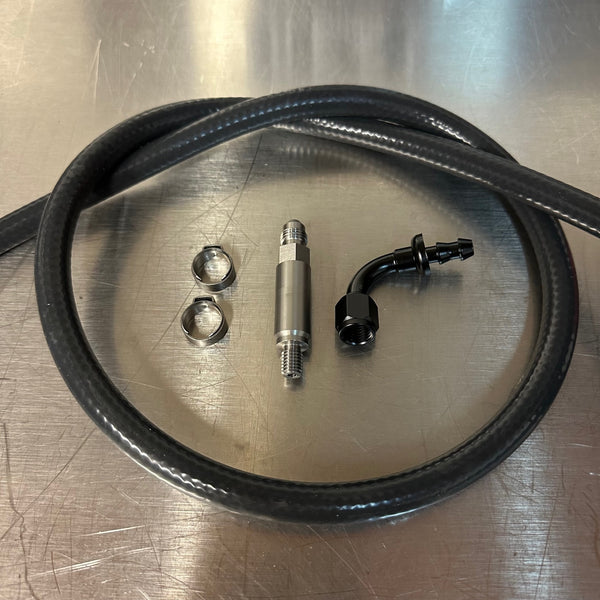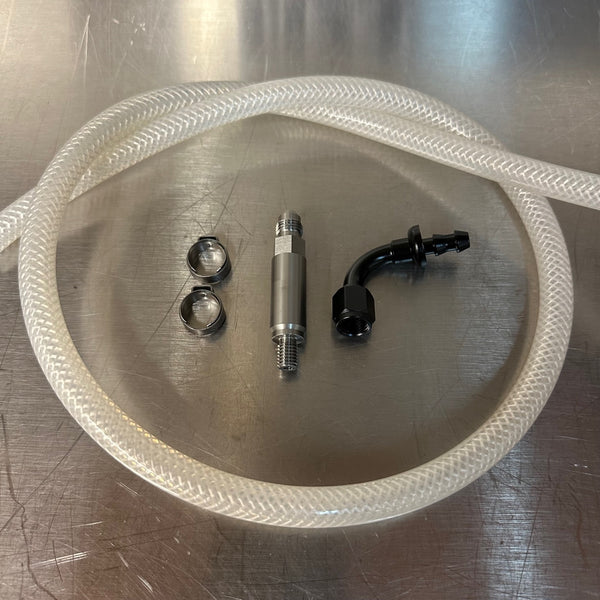 Water Bleed Upgrade Kit - 
Polaris Pro XP / Turbo R / Pro R cylinder head water bleed fitting upgrade kit. Factory water bleed kits use a plastic quick disconnect Bundy style fitting that are vulnerable to failure or coming undone allowing all your engine coolant to drain out without you knowing until it's too late.
TPR's upgrade kit comes with a new 303 stainless steel billet water fitting that will accept a -4 AN line.
Kit includes -
-4 303 stainless steel water bleed fitting
90º & 45º -4 hose ends
36" of -4 silicone hose
(2) pinch clamps