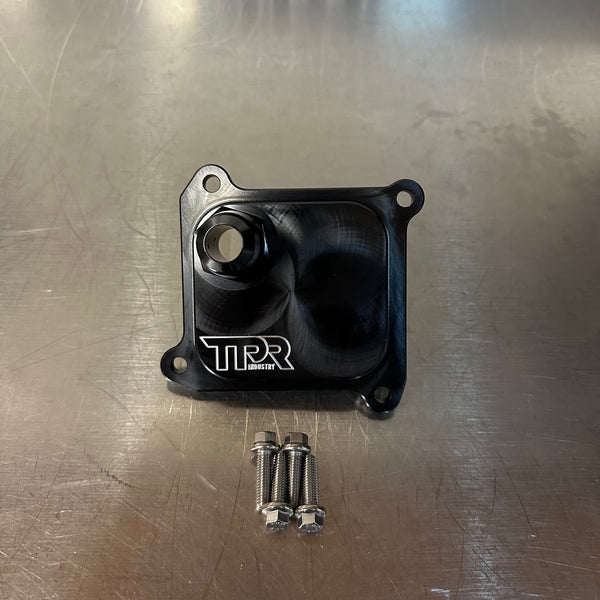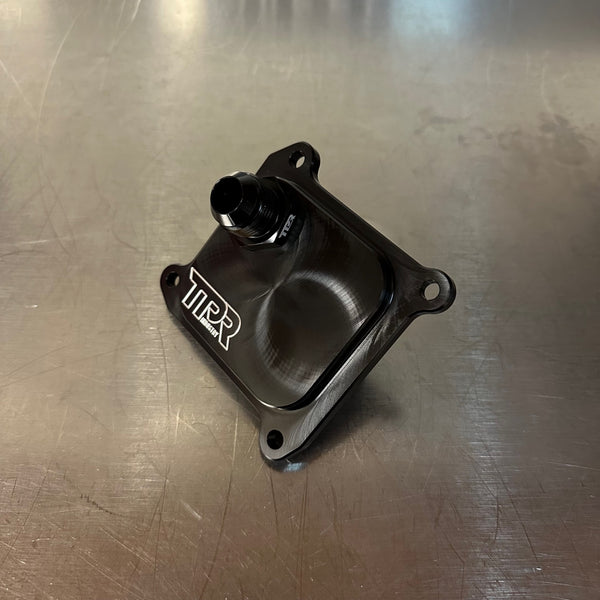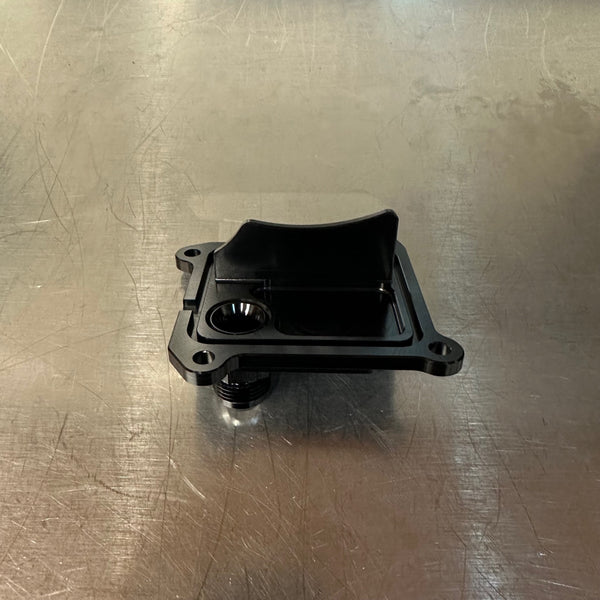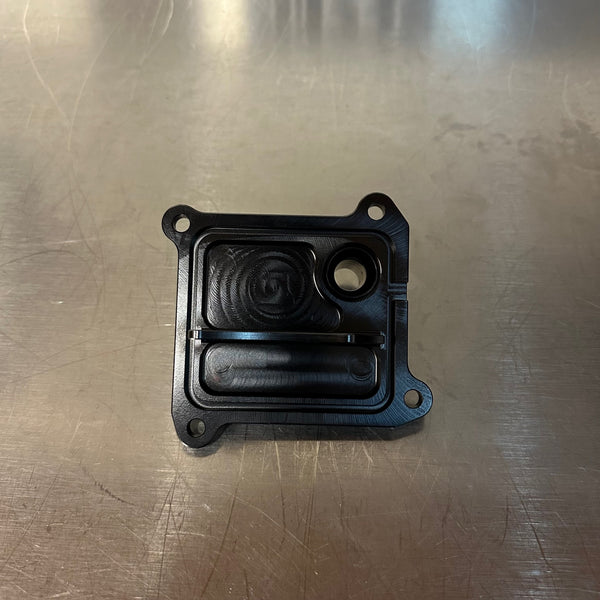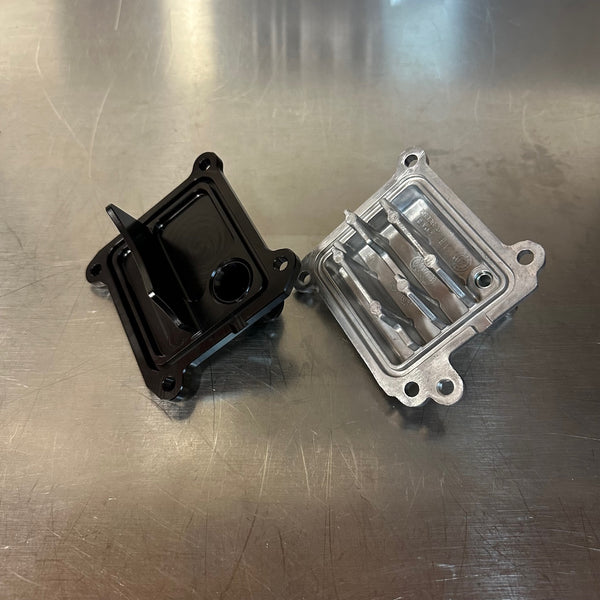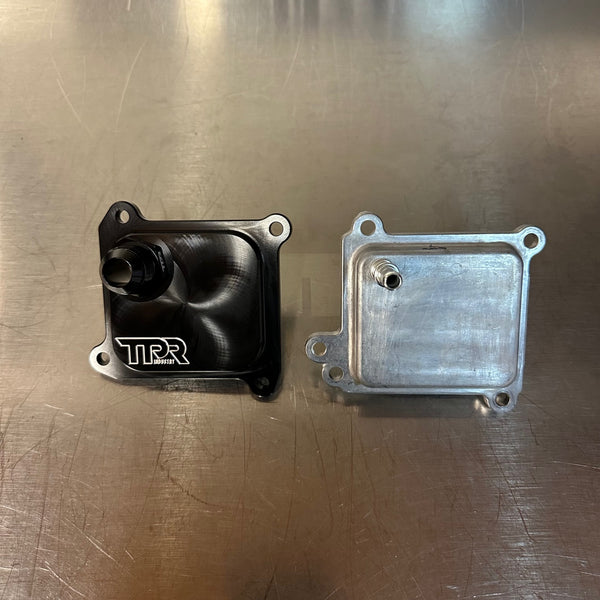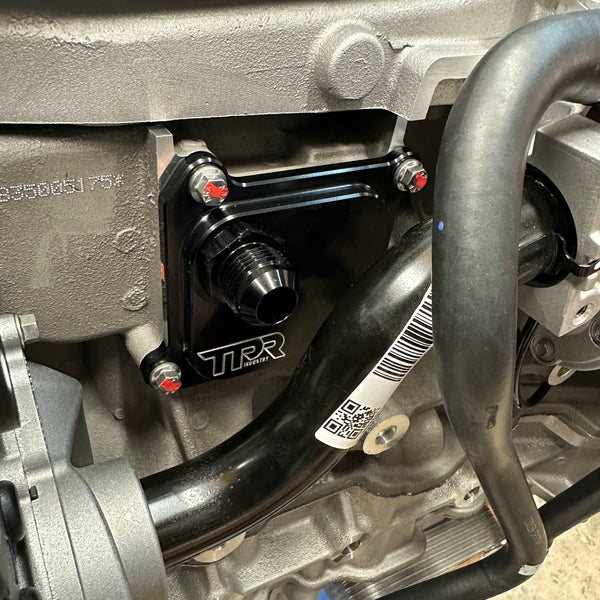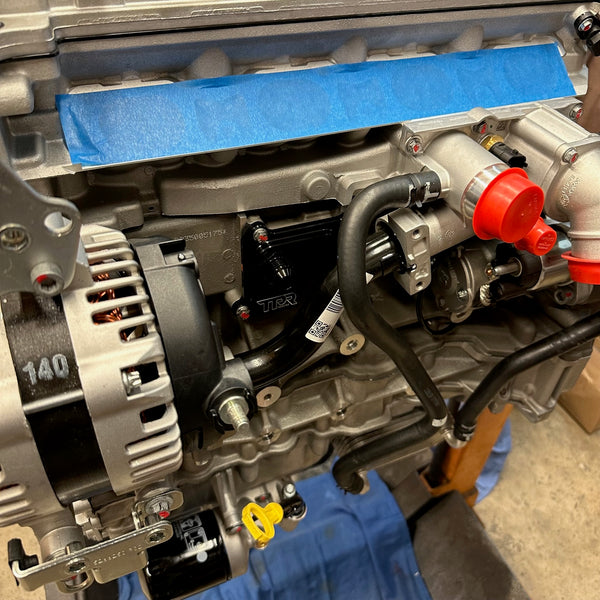 TPR Billet Breather Block
TPR billet breather block replaces the factory cast assembly that uses a 5/16 "bundy" style fitting. This will allow you to connect a much larger -10 AN fitting for aftermarket breather set ups.
Machined with a -10 ORB port and comes standard with a -10 port fitting installed.
ARP stainless bolts are included.
This is same part that is included in our Pro R breather kit.
Fits-