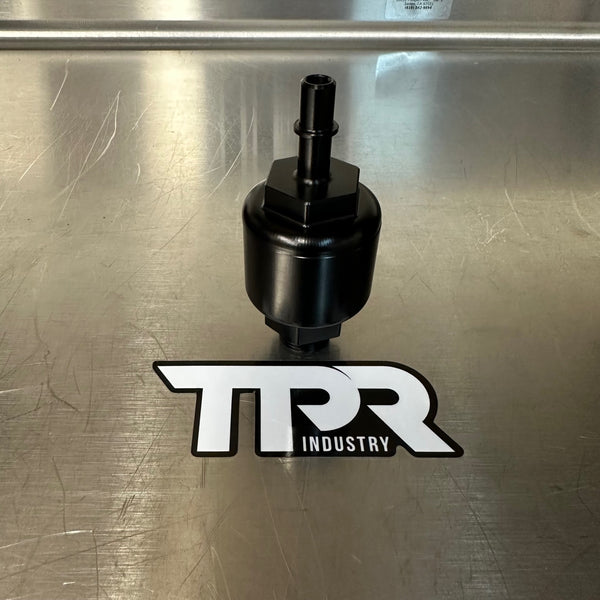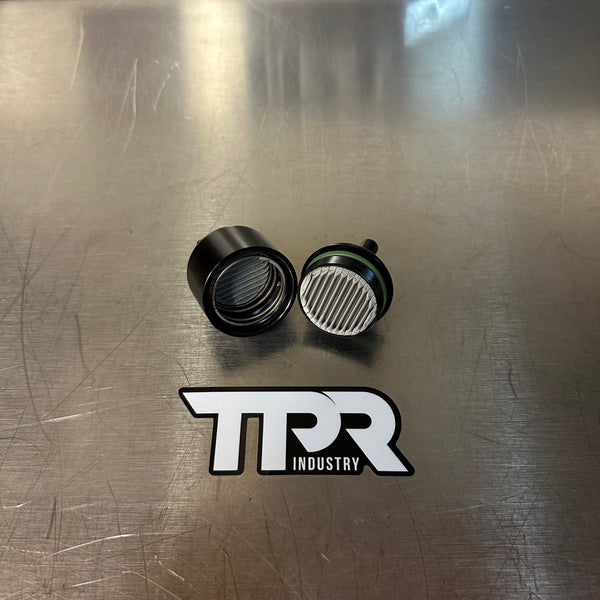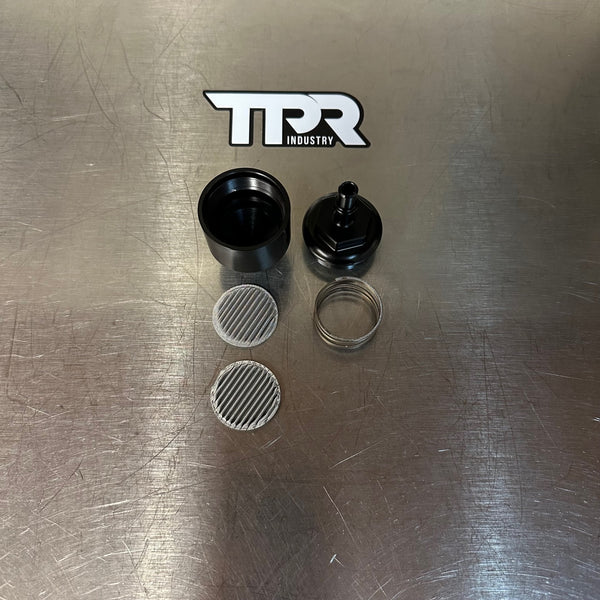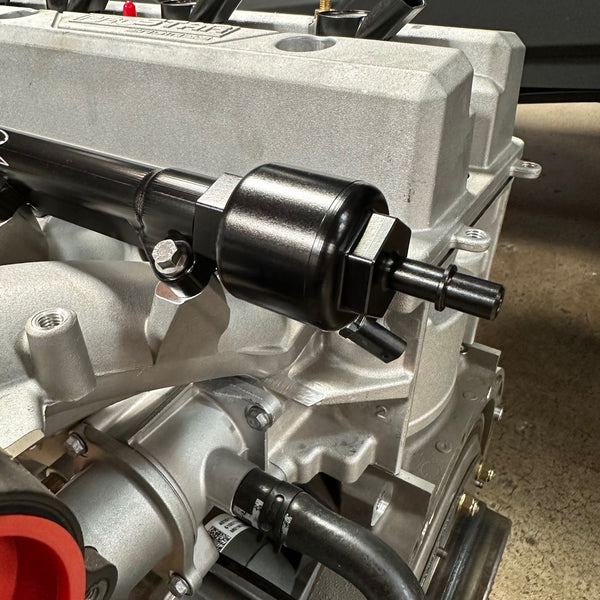 TPR billet fuel filter
Designed for stock fuel system applications with our billet fuel rail. 

Polaris's are known for clogging injectors with a stock fuel system. From the factory they do not have an actual fuel filter, just a fuel sock that snaps onto the in-tank pump. Polaris injectors have very small 20 micron screens/filters inserted into the inlet side which clog very easily with the smallest amount of debris.

Our dual element filter uses 100 micron pre filter and 20 micron post filter that are cleanable. This filter may look small but it packs over 100 times the surface area of 4 injector screens giving you the added protection.

Stock fuel line will connect to filter with no modifications required. We do not recommend using this filter with aftermarket fuel systems a larger filter should be installed.

This filter ONLY works with TPR a billet fuel rail.