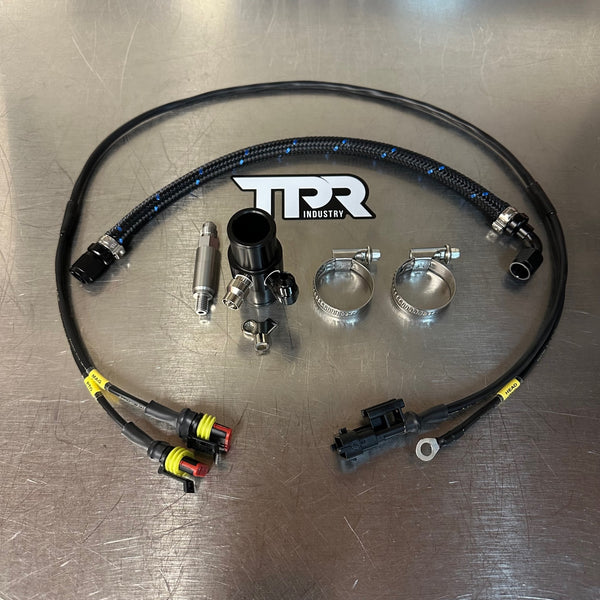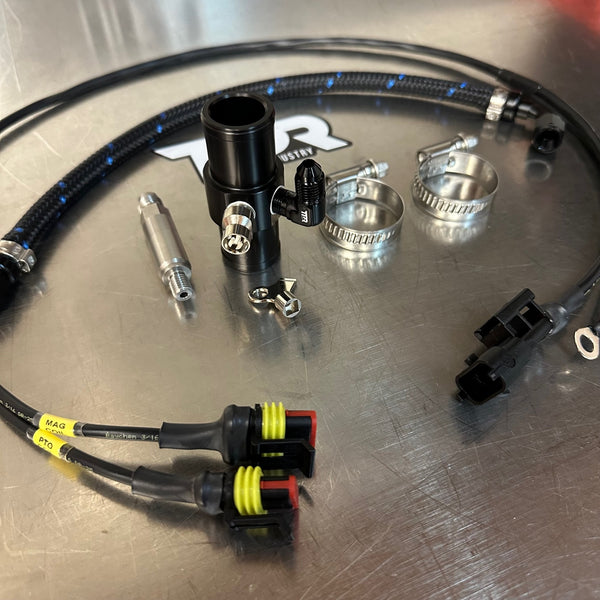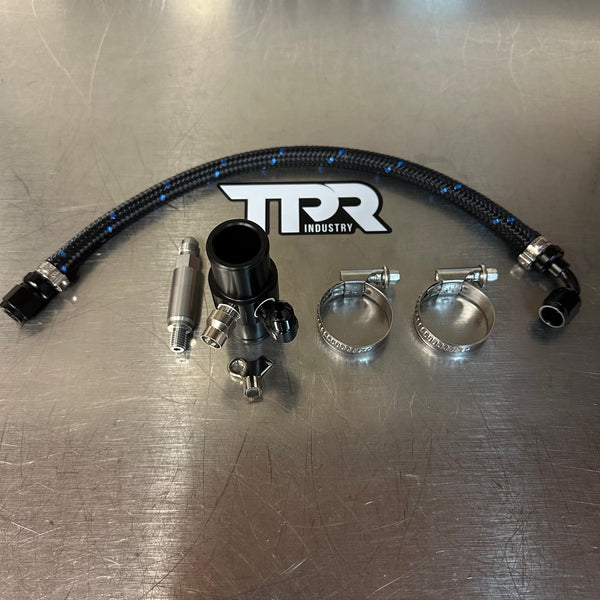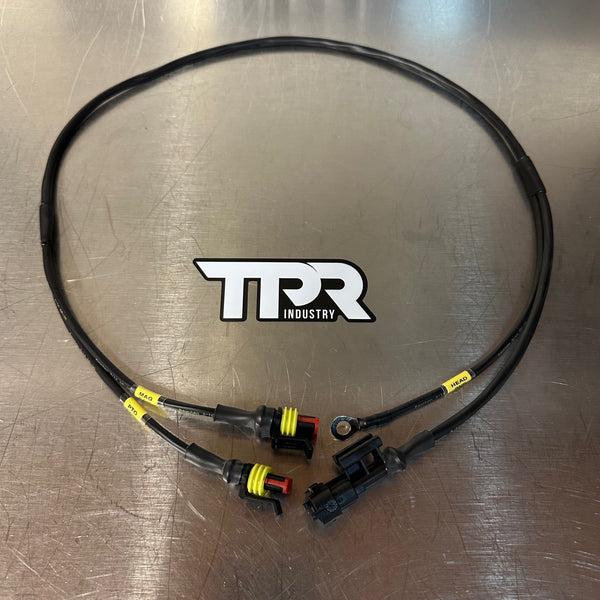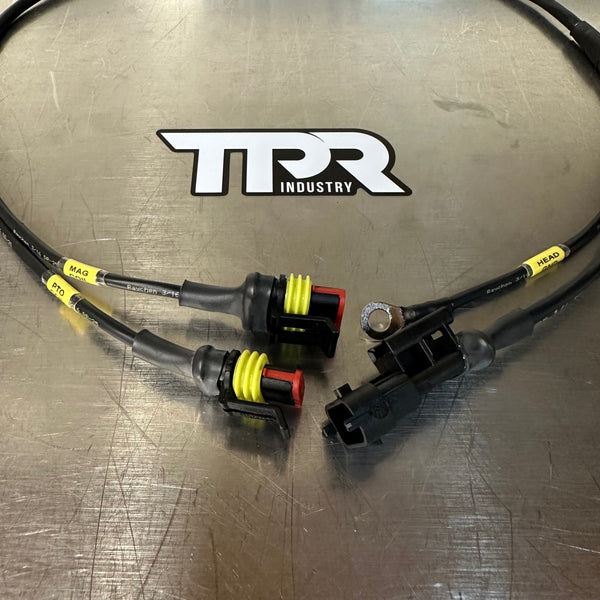 Pro XP / Turbo R engine install kit for XPT car -
Installing a Pro XP engine in your XPT machine, we got you covered. Pro XP motors do not have a screw style coolant bleed on their cylinder heads as they use the full flow port on top of the valve cover.
Our full flow water kit will allow you to hook everything up in your XPT car and put your coolant bleed in an accessible position.
Kit is also available with a plug n play wire harness allowing you to plug the Pro XP coils into your factory XPT wire harness.