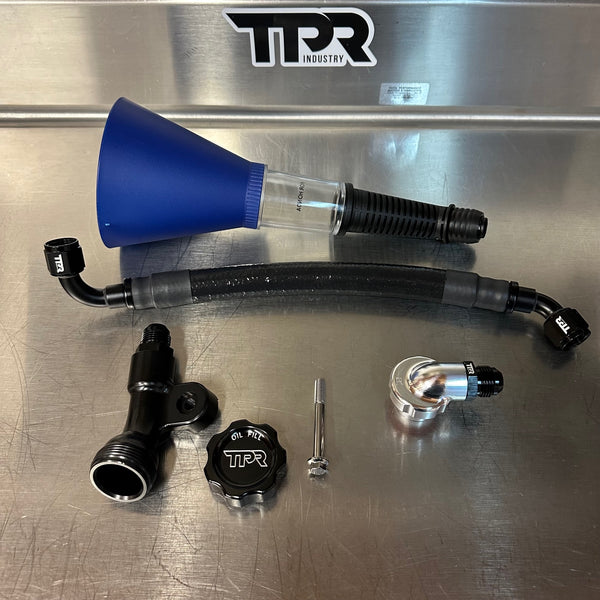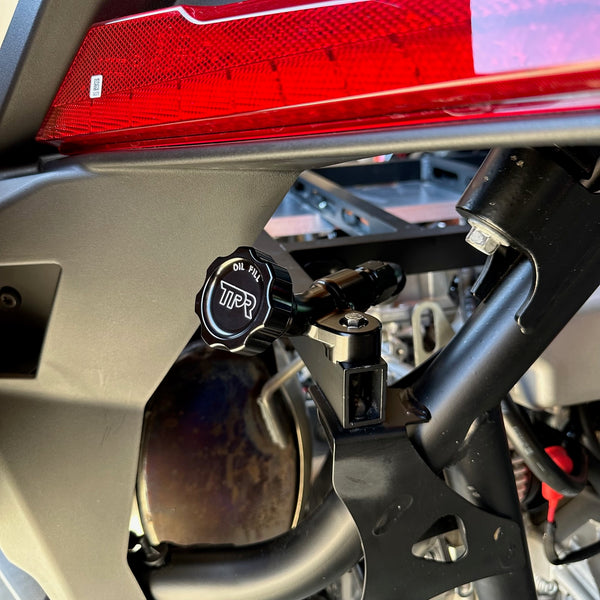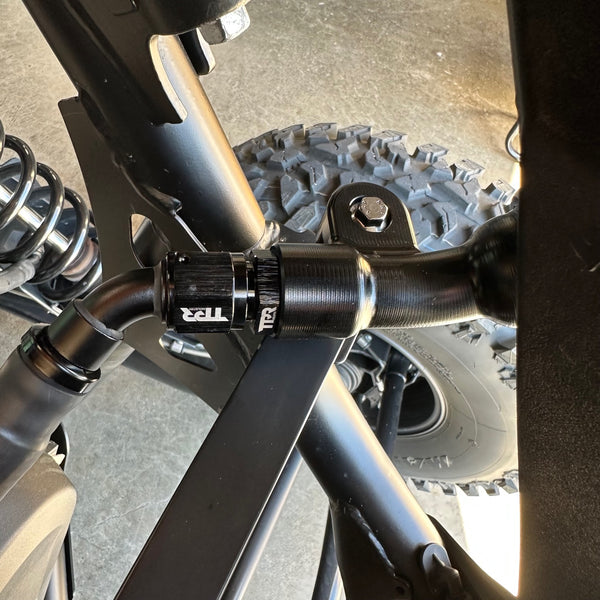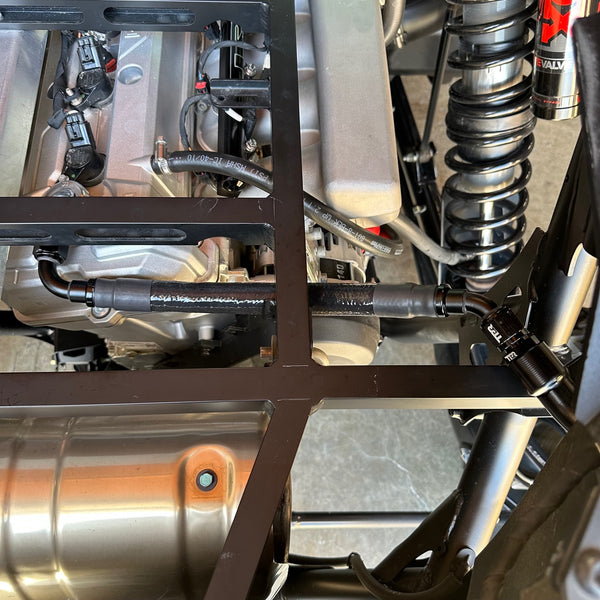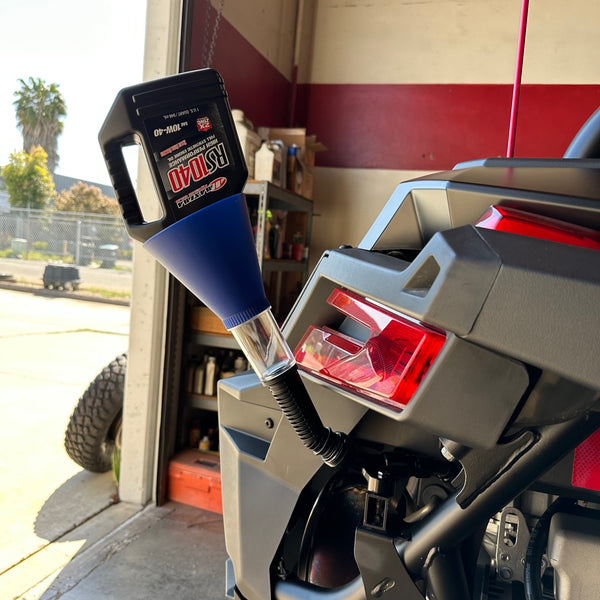 Polaris Pro R remote engine oil fill kit
TPR's remote oil fill kit allows you to easily change or top off your engine oil without removing your bed cover and accessories or having to fill oil through the little dip stick tube. This is a direct bolt on kit with no modifications required.
ALL billet parts in this kit were designed and machined completely in house at TPR.
Kit Includes:
Billet breather cap (TPR002R)
Billet oil filler & cap
-10 hose w/ heat sleeving
Stainless ARP bolt
Funnel w/ angled tip