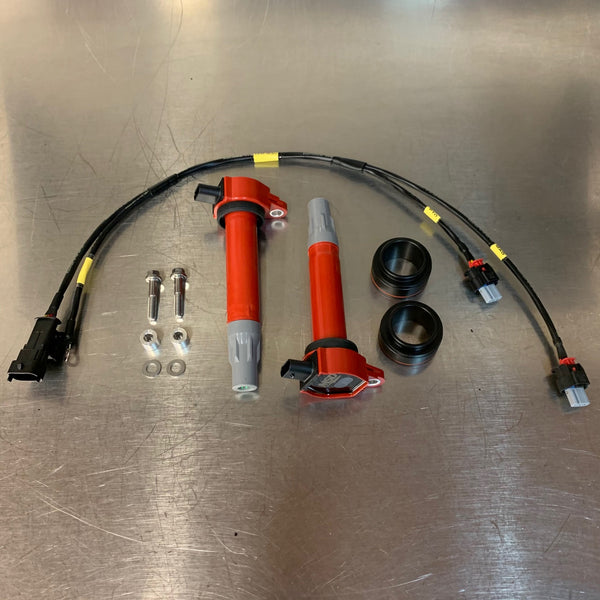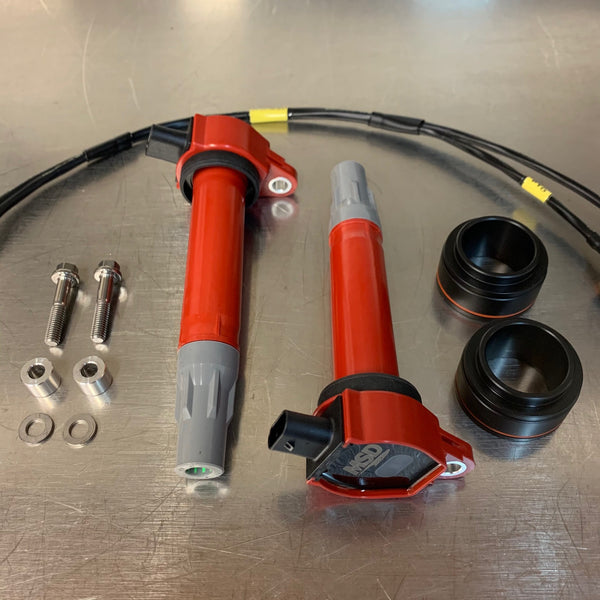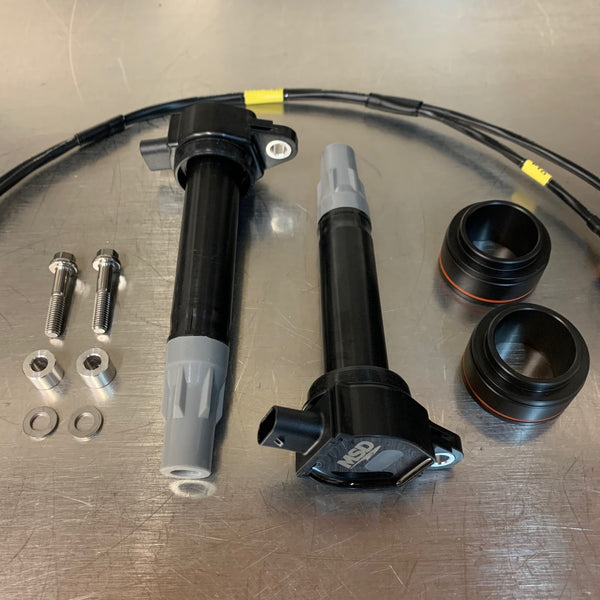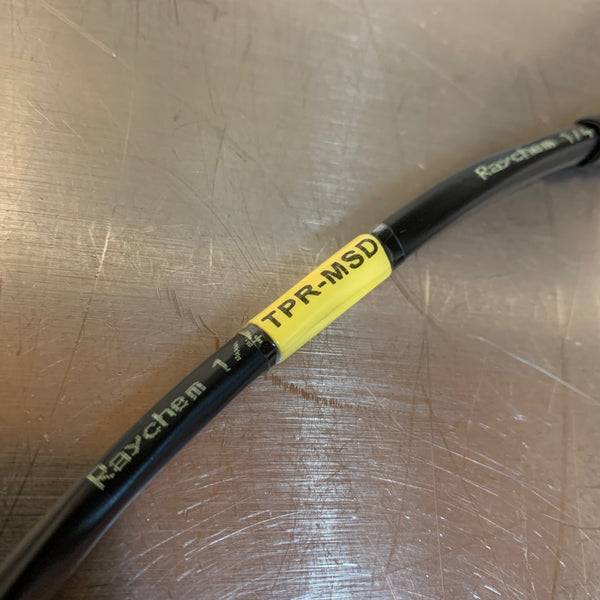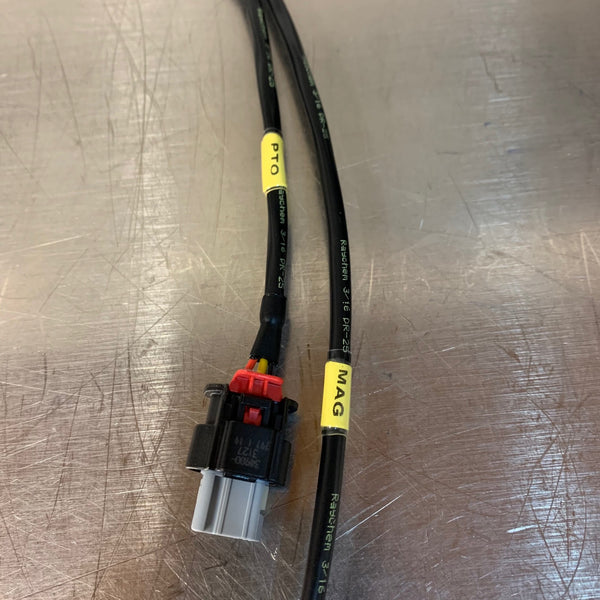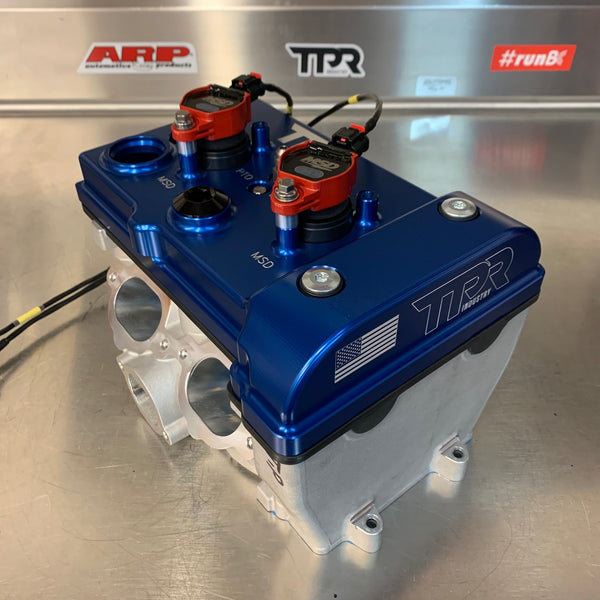 MSD Coil Kit for the TPR010 Billet Valve cover.  
Kit includes -
Wire Harness
Delrin spacers
MSD coils
ARP hardware
If you carry a lot of weight in your bed you might need to do some heat shield modifications. The factory beds are very flexible and extra weight may cause heat shield to contact the MSD coils and possibly ruin them. Modifications can be made with the following holesaw sizes and measurements in the picture below. 
Ignition Code Dwell Table -

MSD coil kits may experience a cold start ignition code, this is due to a variance in ignition dwell timing maps in aftermarket tuners. After a few minutes of engine running the code will usually go away. We have seen about 10% of our customers reporting a cold start code with an aftermarket tune. We have designed a new ignition dwell map that will fix this problem, any shop that has access to your tune can easily load this new dwell table into your machine. 
Polaris MSD ignition dwell table running stock ECU with tuner - 
7 volt - 8.3 ms

8 volt - 5.8 ms
10 volt - 3.4 ms
12 volt - 2.25 ms
14 volt - 1.75 ms
16 volt - 1.5 ms
18 volt - 1.3 ms
For aftermarket ECU and drivers you can run a maximum dwell of 3.4 ms @14V

Increase or decrease by .2 to .4 ms  per volt with a maximum of 4.2 ms
*This kit does not work with the stock valve cover.*