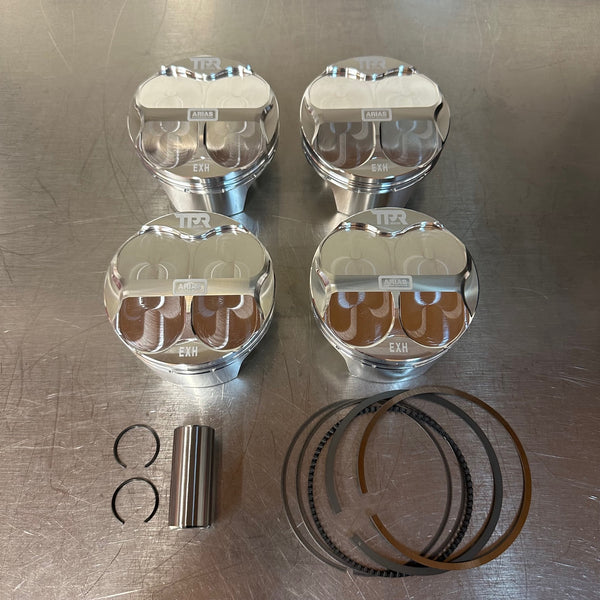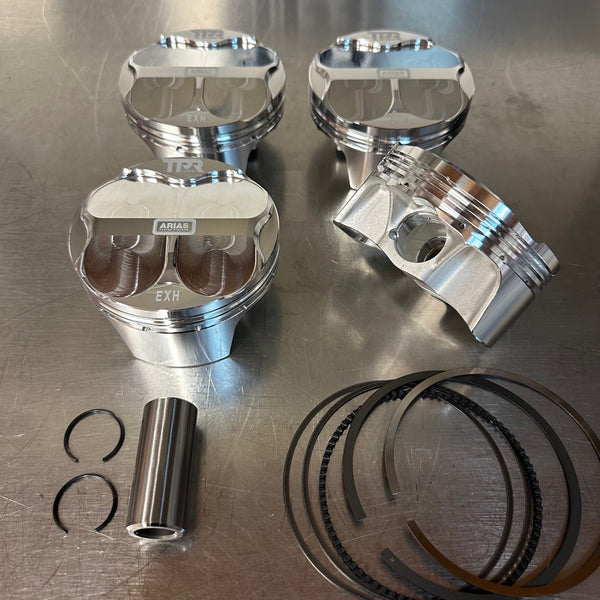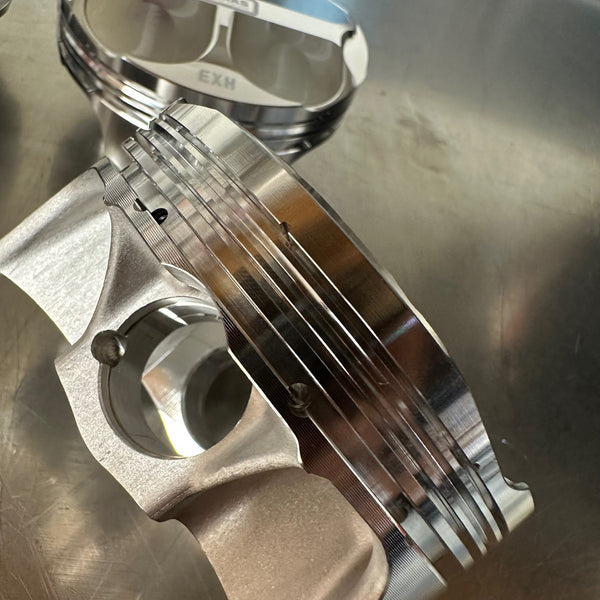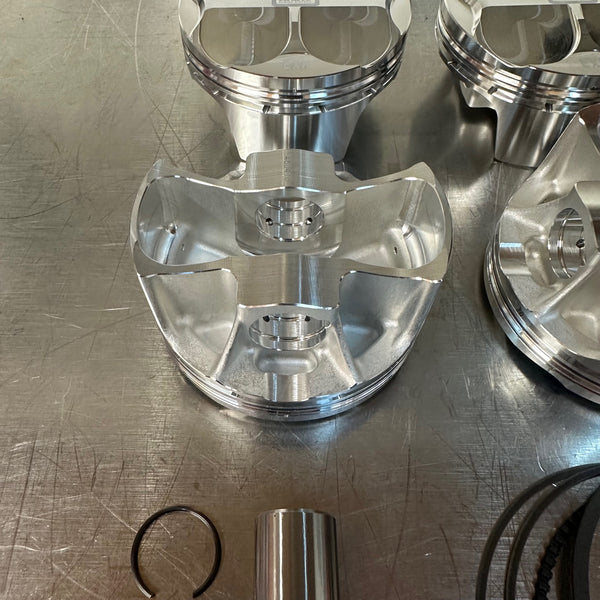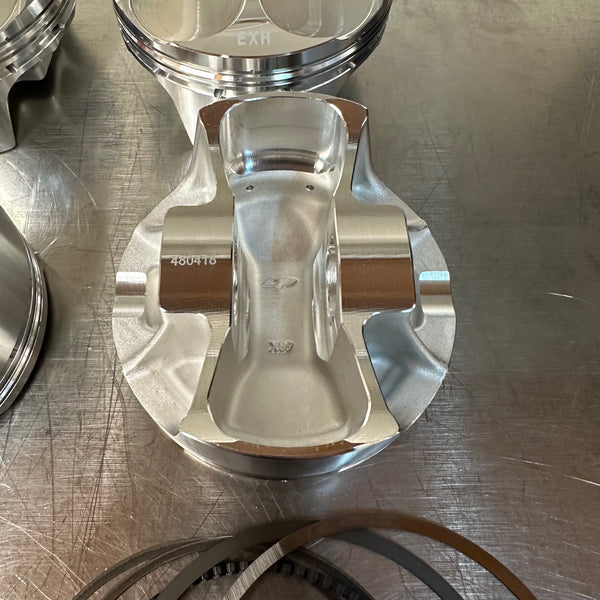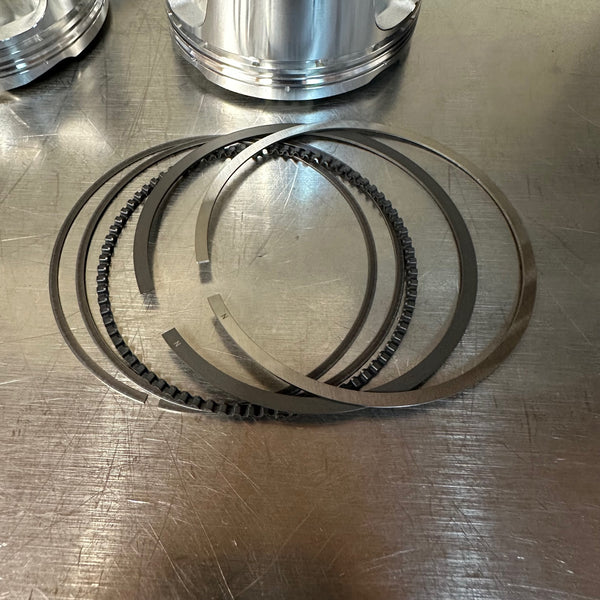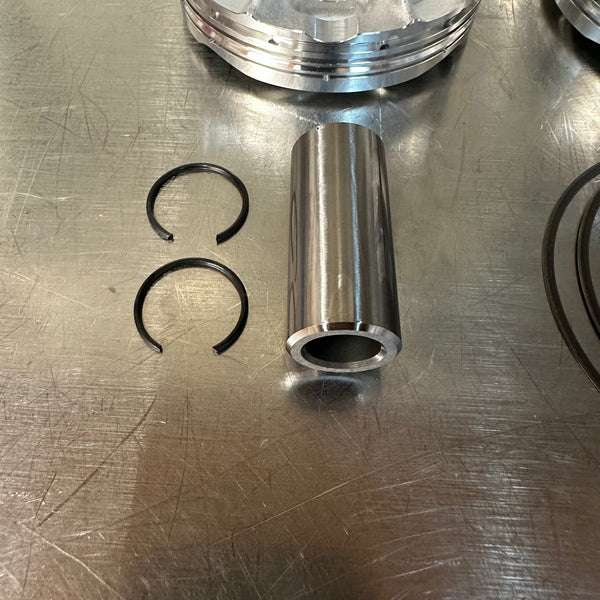 Forged Polaris Pro R drop in pistons 
Designed by TPR & manufactured by CP/Arias 
IMPORTANT READ:
These Pro R pistons are a direct replacement giving you options for compression ratios, larger cams and oversize valves. Pro R engines are extremely tight on piston to valve clearance limiting you on upgrading your cams and cylinder head. We've found the BC .430 lift cams are all you can upgrade to with a stock piston and they are very close with not much room for a hiccup.
Installing a race prepped head with larger valves and cams is not possible without an aftermarket piston with valve reliefs.
TPR pistons are designed to work with our race prepped cylinder head and any other head with up to a +1mm intake and +3.8mm exhaust valve and up to .465" of lift.
 Gas ported ring lands and gas nitrated steel rings are all standard features. Compression ratio options are OE 12.25-1 and race fuel 13.5-1
We do not recommend running boost on these pistons, we are developing a turbo version that will be available soon.
Something to think about:
If you are using a ported head with a CNC profiled combustion chamber this will usually add 3-4cc to the chamber volume drastically affecting your target compression ratio.
Pro R engine compression ratios are 12.25-1 stock. If you add 4cc to your combustion chamber volume now you are now at 11.3-1. Our 13.5-1 piston has an increased dome volume of 4.41cc which means if you use this piston with a CNC ported chamber you will net 12.25-1 or close to stock.
Higher compression ratio engines are affected much greater by chamber volume than lower compression motors.
Fits -

Polaris RZR Pro R 2.0L engine