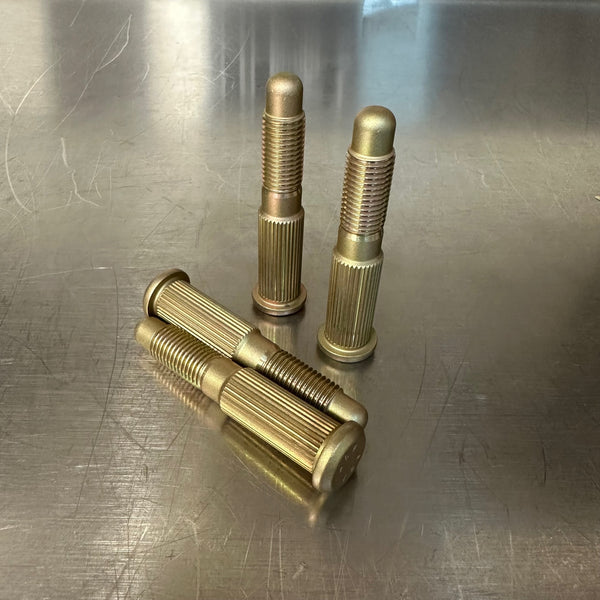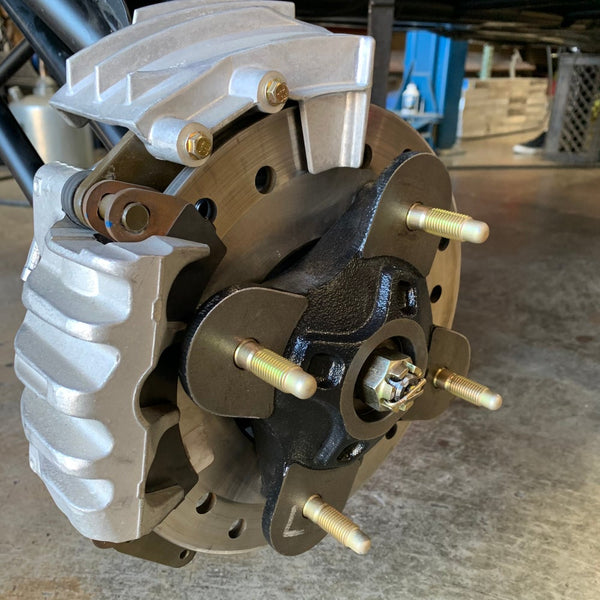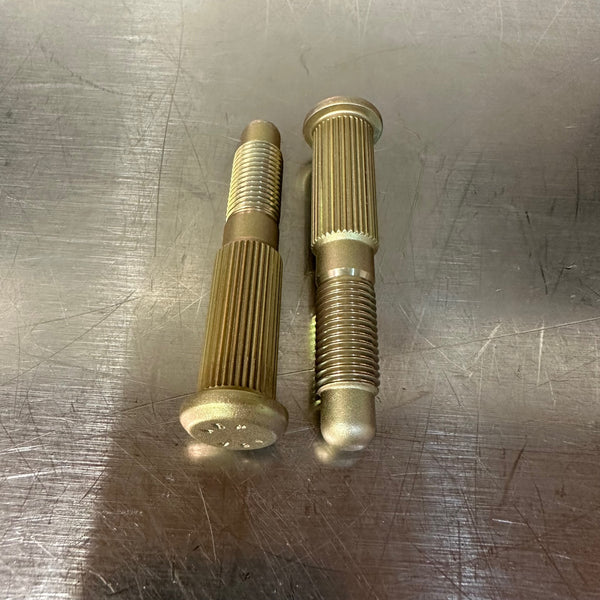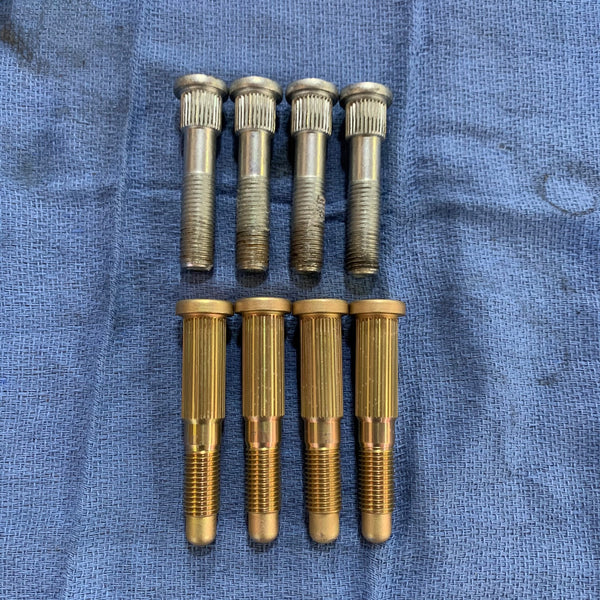 TPR design, features longer shank and bull nose tip. Made from 8740 chromoly steel alloy rated to 160,000psi. Sold in sets of 4 for one wheel hub. Easily installed with shop press.
Open ended lug nuts are required.
We are currently in the process of designing and manufacturing our own high end lug nuts.
Made in the USA.
Fits Polaris RZR models:
XP1000
XPTurbo
XPTurbo-S
ProXP
RS1
XP900