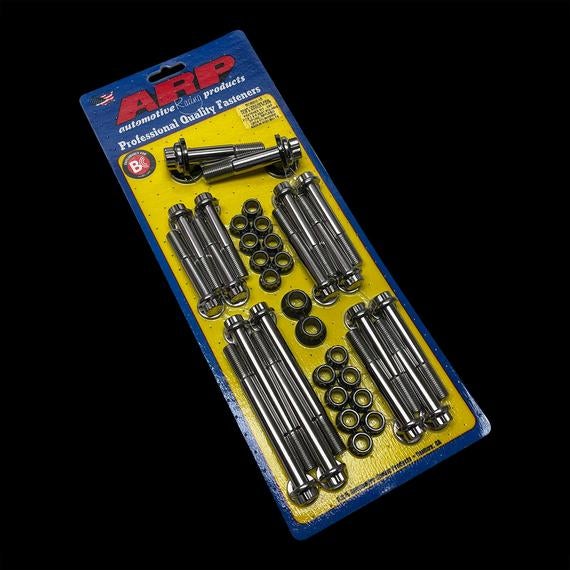 BC x TPR exclusive rear trailing arm, hub and radius rod (10mm) bolt kit for the Polaris RZR made by ARP.
Most OE cage and suspension bolts are grade 10.9 (150,800psi). ARP 300 series fasteners are rated to 190,000psi and are extremely corrosion resistant. These fasteners are approximately 25% stronger than OE bolts.
ARP bolts are made in the USA.
We highly recommend using Loctite on bolts being installed on all suspension and brake components. 
ARP Bolt Kit Torque Specs:
Cage Bolts (10mm) - 55 ft lbs
6mm Bolts - 9 ft lbs
10mm Bolts - 55 ft lbs
12mm Bolts - 95 ft lbs
Torque values represent the diameter of the bolt shank, not the socket size of the bolt head.
Fits Polaris RZR models:
XP1000 (14-17)
XPTurbo (16-17)
If you're ordering this bolt kit and have a XP1000 or XPT from 2017, check your car to see if you have 10mm or 12mm bolts. Midway through 2017 Polaris upgraded their bolt sizes for this kit.