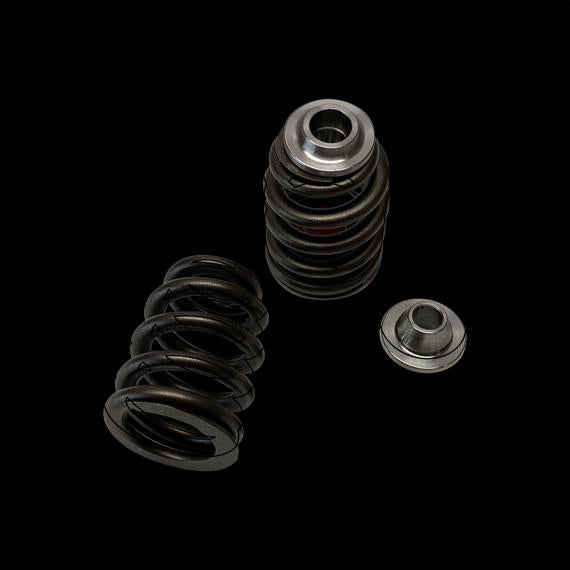 Designed for high rpm, BC valve springs by PAC Racing are wound from only the highest grade, super clean, chrome silicone alloy and feature proprietary processing procedures for consistent pressures. BC retainers are machined from premium 6AL4V titanium alloy for added wear resistance.
Type - BC1930 Single
Free Length - 1.337"
Seat - 1.130" @ 70 lbs
Open - 0.730" @ 205 lbs
Coil Bind - 0.660"
Retainer - BC2903T
Spring Seat - Stock
Net Cam Lift - 0.430" / 10.92mm