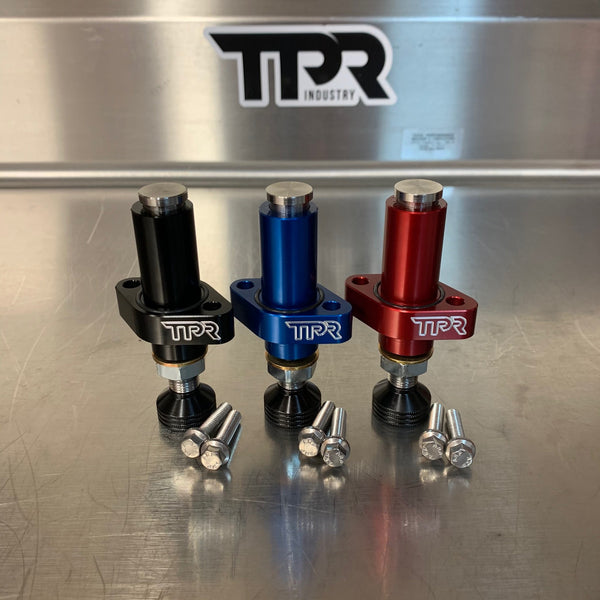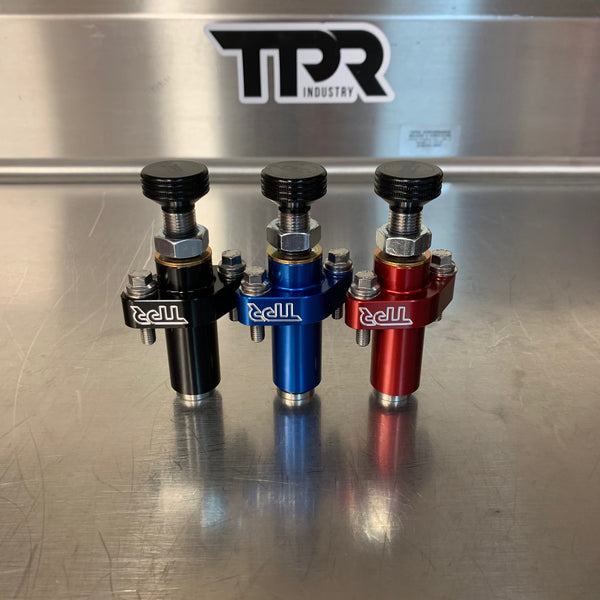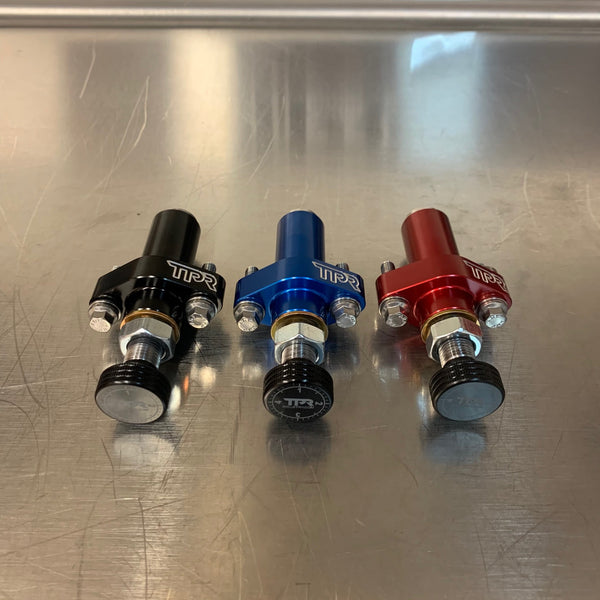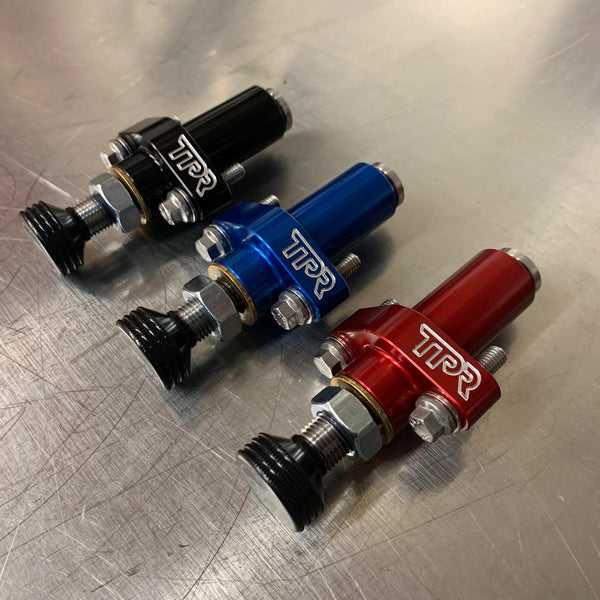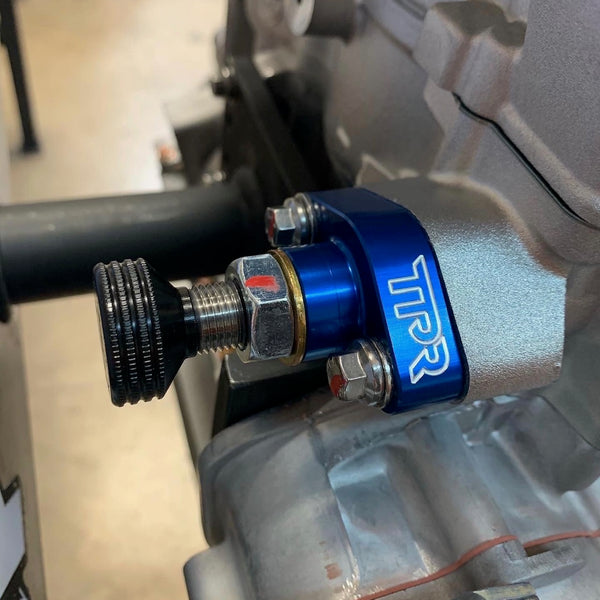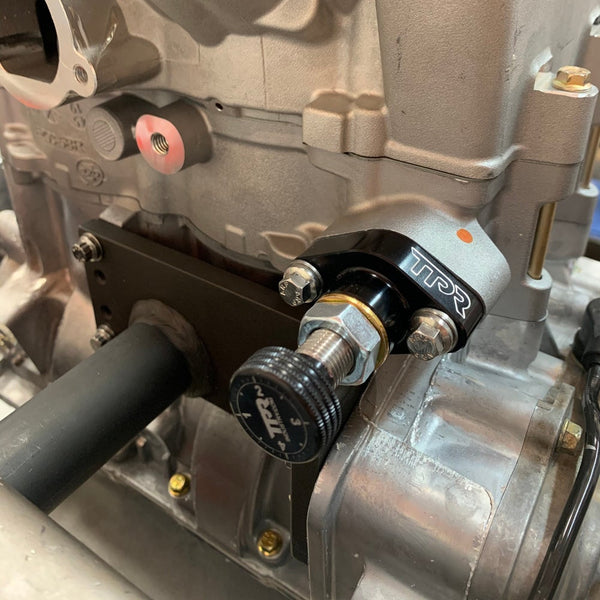 TPR TIMING CHAIN TENSIONER
One of the most common failure points on all Polaris RZR turbo & XP 1000 engine platforms is the factory self adjusting timing chain tensioner. When timing chain tensioner failures happen and aren't caught in time they typically self destruct and cause total engine failure. Loose timing chains will saw into the engine case and jump teeth on the cam gears quickly leading to total destruction of the engine. 

TPR's manual tensioner has been proven for years now in all forms and conditions from recreational desert riding to all the major desert racing series and big BAJA races with zero failures.
This part is super easy to maintain with only the loosen of a nut and turn of a knob (can be done while engine is running) while only needing attention every 500-750 miles depending how heavy your foot is on the gas pedal!
 The tensioner body and turning knob are made from 6061 billet aluminum. The internals are made from 17-4 stainless steel.
Stainless steel ARP bolts are included. 
All designed, machined and assembled 100% in house.
Electronic install instructions -
You can save these PDFs to the files on your phone.
Turbo models - TPR001Turbo
NA models - TPR001NA
INSTALL VIDEO (Turbo models)
Fits Polaris models:
XP1000 (17-up)
XPTurbo (16-up)
XPTurbo-S
Pro XP
Turbo R
RS1
XP900 (17-up)
Ranger
Early 2017 XP1000 model RZR's may have a screw in style tensioner. Please check which style your car has before ordering. Early style screw in tensioners are also available on our site - TPR001E